No matter which trim you go home in, the 2018 Dodge Challenger will deliver a satisfying and powerful driving experience. On the power front, however, nothing can match the Challenger's SRT Demon trim. A limited-edition vehicle, the Demon is equipped with a 6.2-liter supercharged HEMI V8. Capable of 840 horsepower and 770 pounds-feet of torque, it has a 2.3-second zero to 60 sprint and can go a quarter mile in less than ten seconds. It's the most powerful production muscle car ever made.
That kind of power doesn't go unnoticed. Case in point, Roadshow by CNET has announced that the Demon trim will be the recipient of the 2018 Roadshow Shift Award in the Driveline Technology of the Year category. Describing the car's performance as "phenomenal," CNET attributed the award to the clever technology behind the Demon's award-winner status. Dodge was understandably pleased with the award.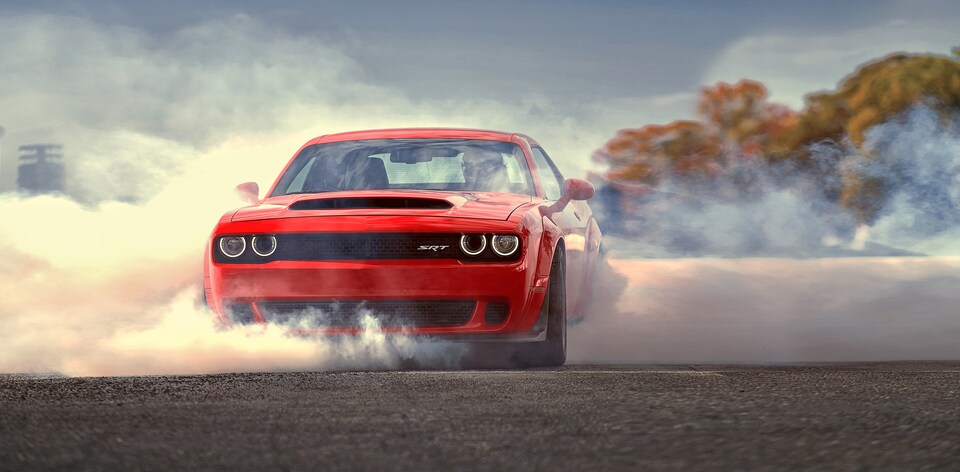 "Our performance-minded designers and engineers worked tirelessly to shake the foundation of the entire performance car industry with the 840-horsepower Dodge Challenger SRT Demon," said Tum Kuniskis, the head of passenger cars at Dodge//SRT, Chrysler, and FIAT of North America. "Dodge//SRT engineers reviewed and strengthened every piece of the drivetrain to ensure it provides the ultimate in performance and durability."
While most people won't be driving a Demon, the Challenger's other trims offer excellent vehicle experiences in their own right. To learn more about everything the new Dodge Challenger has to offer, get in touch with the sales team at Breedan Dodge Chrysler Jeep Ram Inc. Our location in Fort Smith, AR has a wide range of options for drives of all sorts.